Windows
Whether you are looking for replacement vinyl, wood, or new construction windows, UNI Design offers expert advice and quality choices to fit your budget and style. LowE insulated glass and extruded chambers engineered for optimum energy efficiency provide superior insulation and strength. We have a wide selection of Energy Star™ popular brands in standard and custom sizes, wood or vinyl, with or without new stained or painted trim, to make your home more maintenance-free and comfortable.

When shopping for estimates, we encourage you to compare the quality workmanship, factual data, and warranty service our company provides to that of our competitors.

Even though some of our competitors claim that they carry the only energy-efficient windows or the "most" energy-efficient windows, that simply is not true. We encourage you to familiarize yourself with the NFRC and how their ratings work. Some of the ratings and how they are calculated would take a rocket scientist to figure out but in a nutshell, all quality windows rate very similar to one another in terms of energy efficiency. You can compare different window types by the manufacturer to one another using the NFRC website HERE. You can also get a brief explanation of the ratings HERE.

With all quality windows rating very similar to one another what makes the difference from hiring one affordable company to another? Workmanship, how the windows are installed, and workmanship warranties.

We install replacement windows using nail fin installation procedures, which meet new building code requirements. The nail fin installation procedure allows for the window to be installed how it is intended to be installed with all of the proper flashing and sealants. Others cut out the old windows, install the new ones, and then caulk around the perimeter of the window. The only thing around the window frame preventing the exterior elements from penetration is a bead of caulking, which will eventually fail. It is important to understand the differences between the two installation procedures and to ask how others intend on installing your windows. Call us today and we will have a member of our sales staff give you a FREE in house estimate.
When shopping for estimates, we encourage you to compare the quality workmanship, factual data, and warranty service our company provides to that of our competitors.
Doors
Get the look of fine painted wood and the strength of steel with a door from Therma Tru Entry Door Collection. An excellent value in a fiberglass entry door, Therma Tru is made of rugged compression-molded fiberglass with deep detailed panels that create beautiful shadows and contours on its surface.

This perfectly stylish yet hard-wearing front door resists the dents and dings from day-to-day traffic and will never rust or corrode.

Whether you prefer solid wood, fiberglass, steel, or vinyl; side lights, french, atrium or sliding patio door styles, we carry the brands you trust including:

· Andersen
· Pella
· Anlin
· Amerimax
· Larson

Enhance your door choice with decorative trim and mantles for a beautifully finished statement. And don't forget the interior doors and screen doors. You'll love the ease and self-storage of the Larson ScreenAway Storm door. Call today for your free estimate!

We provide and install all types of doors, painted or stained, interior or exterior!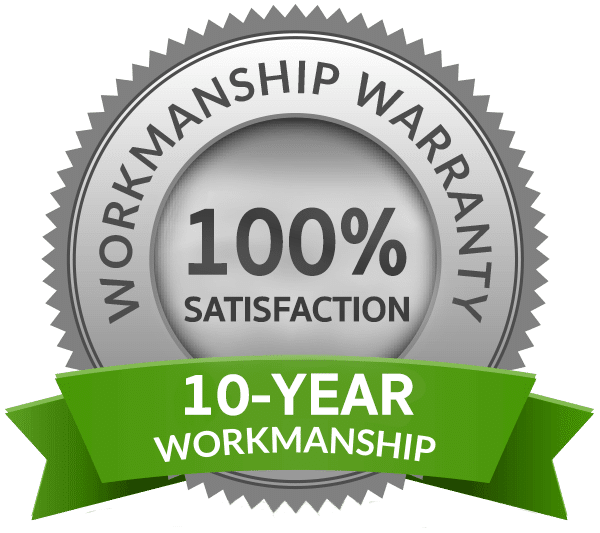 10-Year Workmanship Warranty
All of the services we offer are backed by our best in the business 10-year workmanship warranty!
Have any additional questions or want to learn more?